The Minskys blog has done students of history of economic thought a huge favor by putting this timeline:
Do you keep getting confused about the different schools of thought in economics? Do you always forget what Walras was about, and when Marx was around? This timeline has your back. It provides an overview of historic events, schools of thought, and the people involved.
CLICK IMAGE TO VIEW FULL SIZE: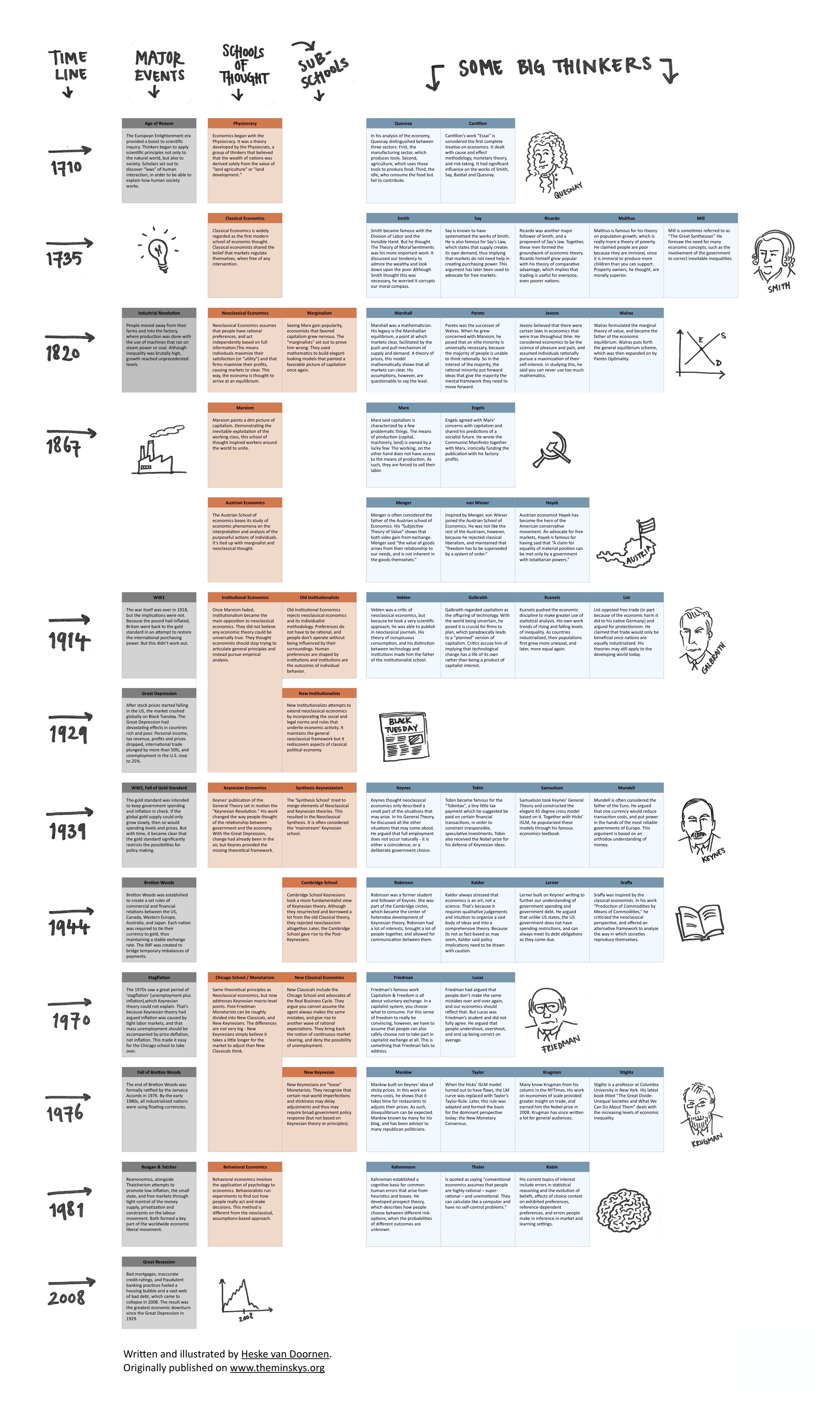 Thanks a ton!